Flash Deal Now 
Buy today and get a

Free

 Protective Gear + skateboard tools + backpack🎁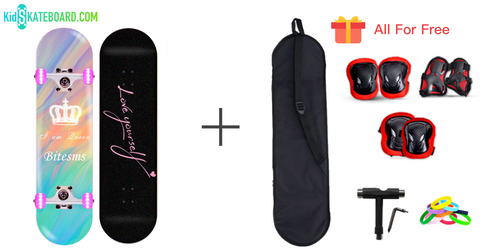 🎁Awesome Gift for girls🎁. 
💞LED lighting TPU Wheels:Without batteries, No charge ★ Electricity generation from rotary power
💞Great Bearings:Pre-lubricated low speed bearings for safe
😋Max Load Ability: Load-bearing 330LB 

😋Right Size:Double kick 

7.75" x 31

 

"

🍁Right material: 

7 Plies 100% Canadian Maple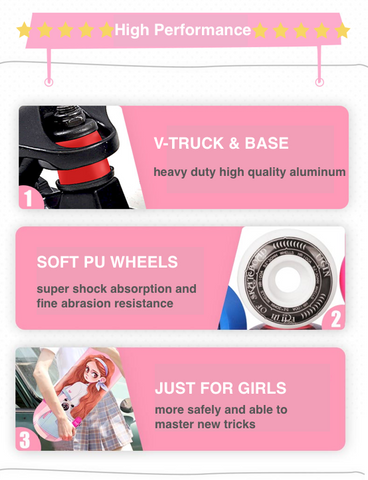 We tested a lot of different sizes of skateboards that the traditional size and shape was too long and heavy for kids.
We've sized our decks specifically for girls  to make them easier to balance and skate more safely.
Our girls skateboards includes the following components:
1 Skateboard Deck, 2 Trucks, 8 Bearings, 4 Wheels(🎁 Buy today and get a Free Protective Gear + skateboard tools + backpack).
Most important all skateboards ready-to-skate out of the box 
All skateboards are certificated by CE  and professionally built by hand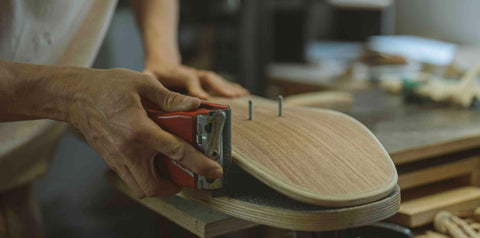 All orders are Free shipping 
ALL ORDERS WILL BE DELIVERED TO USPS WITHIN 24 HOURS,Orders may take  14 days or less for delivery😋